BEING FAITHFUL TO THE WORD OF GOD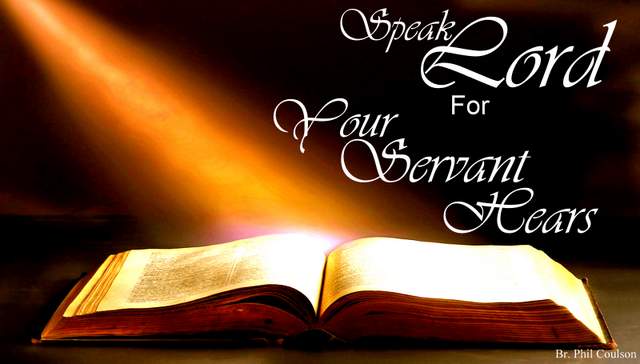 Posted here is the sermon delivered by Br. Phil Coulson at the Maharashtra Family Conference 2013.
Passage of Reference: 1 Corinthian 2.
When God initially spoke to Samuel, He had a message of judgement for a young Samuel to carry to the household of priests. And Samuel learned his first lesson that listening to God voice can be hard, difficult and costly. God speaks to an open hear that can carry His message faithfully. Br. Phil Coulson in this sermon expounds on the importance of being faithful to the Word that God speaks. For whoever has, will be given more; and will have an abundance. But whoever does not have, even what he has will be taken from him.
Audio Sermon
PLAY SERMON
DOWNLOAD

Please Contact us, if facing any problems on downloading or streaming a sermon.


Note: This sermon has been edited to remove the translation. The original sermon with Marathi translation can be requested at admin@borivaliassembly.net
[scg_html_spl]
Latest Sermons
Bro Thomson B Thomas - THE CHURCH (Sermon Series)

Br. Nelson Thomsas - Prayer of Paul (Sermon Series)

Bro John Kurian - The Christian Race

Bro Maxlin Thomas - RED HEIFER & WATERS OF PURIFICATION

Bro George Dawson - REMEMBERING GOD'S FAITHFULNESS

Bro PK Jerome - JOSEPH A GENTLEMEN

Bro Koshy Mathew - WAITING FOR THE RAPTURE AND NOT WRATH

Br. Deepak Jariwala - COMPLETE SUBMISSION

Br. Koshy Matthew - ROLE OF WIFE

Br. Koshy Matthew - ROLE OF HUSBAND

Br. Koshy Matthew - IMPORTANCE OF MARRIAGE

Br. Koshy Matthew - UNCHANGING GOD

Br. Koshy Matthew - TEARS OF LORD JESUS CHRIST

And others……..
Podcast: Play in new window | Download (0.0KB)
Subscribe: iTunes | Android | RSS
Br. Phil Coulson- BEING FAITHFUL TO THE WORD OF GOD- Sermon