Friendship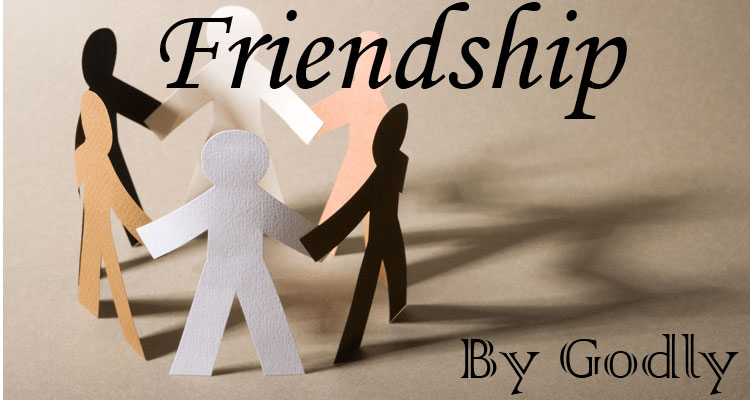 Posted here is the sermon delivered at Borivali Assembly on 18th June 2017.
Passage of Reference: John 15:12-20
The Savior has called his disciples as his friends. What does that mean? As friends, he has shared secrets with them. Real friendship requires sacrifices. Disciples were made aware of the need to love each other and even lay down life for each other. In a similar way, believers are exhorted to love each other and be kind to each other as friends. Deep bonds should be made and we mus exhort each other. There are over 20 expressions of "one another" in NT which speak of our work towards each other. Exhort one another, love one another, forgiving one another, long-suffering and forbearance to each other are all hallmarks of a friend.
Audio Sermon

Please Contact us, if facing any problems on downloading or streaming a sermon.


Latest Sermons
Bro Thomson B Thomas - THE CHURCH (Sermon Series)

Br. Nelson Thomsas - Prayer of Paul (Sermon Series)

Bro John Kurian - The Christian Race

Bro Maxlin Thomas - RED HEIFER & WATERS OF PURIFICATION

Bro George Dawson - REMEMBERING GOD'S FAITHFULNESS

Bro PK Jerome - JOSEPH A GENTLEMEN

Bro Koshy Mathew - WAITING FOR THE RAPTURE AND NOT WRATH

Br. Deepak Jariwala - COMPLETE SUBMISSION

Br. Koshy Matthew - ROLE OF WIFE

Br. Koshy Matthew - ROLE OF HUSBAND

Br. Koshy Matthew - IMPORTANCE OF MARRIAGE

Br. Koshy Matthew - UNCHANGING GOD

Br. Koshy Matthew - TEARS OF LORD JESUS CHRIST

And others……..
Podcast: Play in new window | Download (Duration: 25:34 — 8.8MB)
Subscribe: iTunes | Android | RSS