Bibliology : Interpretation of the Bible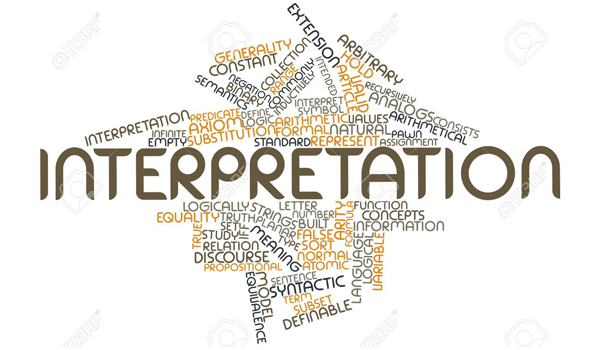 Posted here is the sermon delivered by Br. Jobin John Mathew at the Assembly Bible Classes on 23rd to 29th April.
Passage of Reference: Psalm 14:1
Bro Jobin John Mathew mentions about three important I's in the Bible. They are:
1. Inspiration
2. Inerrancy
3. Interpretation
Interpretation has 3 kinds.
1.  Interpret grammatically:
• Study of usage of words in a sentence.
• Its relationship to the whole verse, passage.
• Consider the original language.
2. Interpret contextually:
• The whole verse, not incomplete.
• The corresponding verses are equally important.
• The previous chapter, the whole book, the overall theme.
3. Compare Scripture with Scripture:
• What do other portions say/teach?
• Making of church doctrine.
• Usually only one meaning.
Audio Sermon
Presentation

Please Contact us, if facing any problems on downloading or streaming a sermon.


Latest Sermons
Bro Thomson B Thomas - THE CHURCH (Sermon Series)

Br. Nelson Thomsas - Prayer of Paul (Sermon Series)

Bro John Kurian - The Christian Race

Bro Maxlin Thomas - RED HEIFER & WATERS OF PURIFICATION

Bro George Dawson - REMEMBERING GOD'S FAITHFULNESS

Bro PK Jerome - JOSEPH A GENTLEMEN

Bro Koshy Mathew - WAITING FOR THE RAPTURE AND NOT WRATH

Br. Deepak Jariwala - COMPLETE SUBMISSION

Br. Koshy Matthew - ROLE OF WIFE

Br. Koshy Matthew - ROLE OF HUSBAND

Br. Koshy Matthew - IMPORTANCE OF MARRIAGE

Br. Koshy Matthew - UNCHANGING GOD

Br. Koshy Matthew - TEARS OF LORD JESUS CHRIST

And others……..
Podcast: Play in new window | Download (Duration: 16:49 — 5.8MB)
Subscribe: iTunes | Android | RSS
Bro. Jobin John Mathew – Bibliology : Interpretation of the Bible