The Christian Race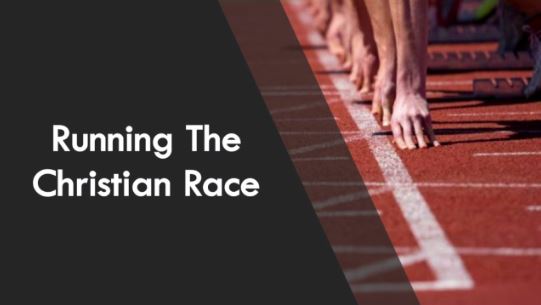 Posted here is the sermon delivered by Br. John Kurian at Borivali Assembly on 26th March.
Passage of Reference: Hebrews 12:1,2
Bro John Kurian exhorts all believers saying "Let us run". We have to lay aside every weight and the sin that easily beset us and run our race. Four main points of the are elaborated in this Race
Context of the Race (Background)
Conditions of the Race
Conflict of the Race
Captain of our Race
This is an encouraging message on how believers should run this race, remembering that we are not alone; as many have ran this race & completed it. We need to have strong faith in our Lord and always focus on Him.
Audio Sermon

Please Contact us, if facing any problems on downloading or streaming a sermon.


Latest Sermons
Bro Thomson B Thomas - THE CHURCH (Sermon Series)

Br. Nelson Thomsas - Prayer of Paul (Sermon Series)

Bro John Kurian - The Christian Race

Bro Maxlin Thomas - RED HEIFER & WATERS OF PURIFICATION

Bro George Dawson - REMEMBERING GOD'S FAITHFULNESS

Bro PK Jerome - JOSEPH A GENTLEMEN

Bro Koshy Mathew - WAITING FOR THE RAPTURE AND NOT WRATH

Br. Deepak Jariwala - COMPLETE SUBMISSION

Br. Koshy Matthew - ROLE OF WIFE

Br. Koshy Matthew - ROLE OF HUSBAND

Br. Koshy Matthew - IMPORTANCE OF MARRIAGE

Br. Koshy Matthew - UNCHANGING GOD

Br. Koshy Matthew - TEARS OF LORD JESUS CHRIST

And others……..
Podcast: Play in new window | Download (Duration: 48:12 — 16.5MB)
Subscribe: iTunes | Android | RSS
Bro John Kurian – The Christian Race [English – Hindi Sermon]