Search Me Oh God And Know My Heart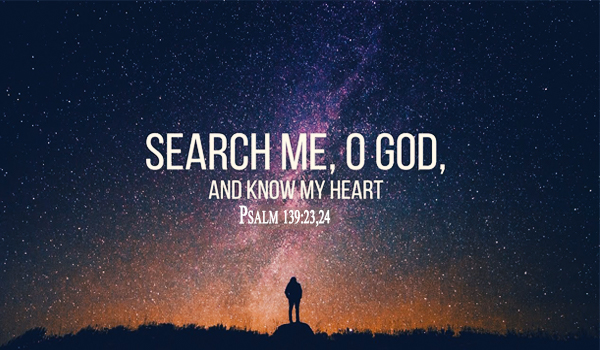 Posted here is the sermon delivered by Br. Koshy Mathew at the North India workers Conference held at Puthancavu, SBS Camp center from 18th to 20th, 2017.
Passage of Reference: Psalm 139:23-24
Bro. Koshy Mathew expounds a simple prayer by the psalmist: Search me, O God, and know my heart: try me, and know my thoughts: And see if there be any wicked way in me, and lead me in the way everlasting. He explains the perspective/understanding of the Psalmist, how he accepts the fact of God being Omniscience, Omnipresent, Omnipotent. When this understanding increased, He understood God his Holy and hates wickedness. When is knowledge of God increases he prays this prayer so that He could help him to search his heart.
The Lord is an Omniscience, Omnipresent, Omnipotent and also Holy. So we need to cleanse ourselves so that He could use us. If it's not clean God won't bless us. We must be gripped by the Holiness of God, id so we could also turn the world upside-down. The Bible says that the heart is deceitful above all and desperately wicked. Are your hearts clean? Bro Koshy then explains this verse in a very concise way.
Audio Sermon
Video Sermon

Please Contact us, if facing any problems on downloading or streaming a sermon.


Latest Sermons
Bro Thomson B Thomas - THE CHURCH (Sermon Series)

Br. Nelson Thomsas - Prayer of Paul (Sermon Series)

Bro John Kurian - The Christian Race

Bro Maxlin Thomas - RED HEIFER & WATERS OF PURIFICATION

Bro George Dawson - REMEMBERING GOD'S FAITHFULNESS

Bro PK Jerome - JOSEPH A GENTLEMEN

Bro Koshy Mathew - WAITING FOR THE RAPTURE AND NOT WRATH

Br. Deepak Jariwala - COMPLETE SUBMISSION

Br. Koshy Matthew - ROLE OF WIFE

Br. Koshy Matthew - ROLE OF HUSBAND

Br. Koshy Matthew - IMPORTANCE OF MARRIAGE

Br. Koshy Matthew - UNCHANGING GOD

Br. Koshy Matthew - TEARS OF LORD JESUS CHRIST

And others……..
Podcast: Play in new window | Download (Duration: 57:51 — 19.9MB)
Subscribe: iTunes | Android | RSS
Bro. Koshy Mathew – SEARCH ME OH GOD AND KNOW MY HEART [Audio-Video Sermon]