WAITING FOR THE RAPTURE AND NOT WRATH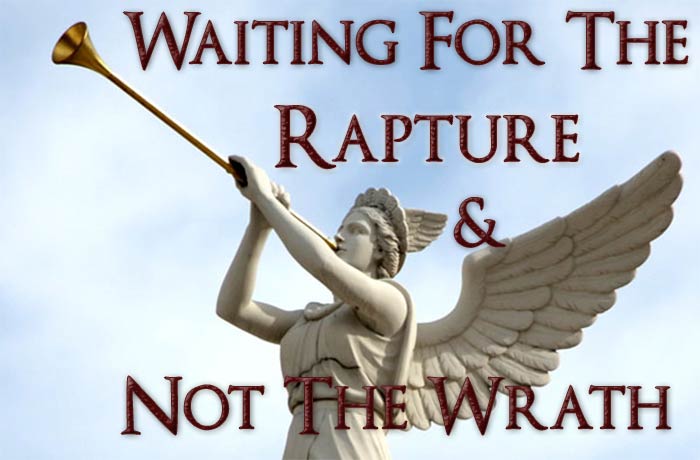 Posted here is the sermon delivered by Br. Koshy Mathew at Borivali Assembly on 5 February 2017.
Passage of Reference:1 Thes 1:10, 5:9
The church will not pass through tribulation. Bro Koshy Mathew brings together various scriptures to state the infallible word of God on the pre-tribulation rapture of the church. Passages from 1 Thess 1 and 1 Thess 4 along with parallel passages in 1 Cor 15 are bought together with Rev 3:10 to establish the core doctrine of the assembly.Church is not appointed unto wrath (1 Thess 5:9) forms the basis of the message. It was also encouraged that believers look forward to the coming of the Lord and hence comfort each other with these words.
Audio Sermon

Please Contact us, if facing any problems on downloading or streaming a sermon.


Latest Sermons
Bro Thomson B Thomas - THE CHURCH (Sermon Series)

Br. Nelson Thomsas - Prayer of Paul (Sermon Series)

Bro John Kurian - The Christian Race

Bro Maxlin Thomas - RED HEIFER & WATERS OF PURIFICATION

Bro George Dawson - REMEMBERING GOD'S FAITHFULNESS

Bro PK Jerome - JOSEPH A GENTLEMEN

Bro Koshy Mathew - WAITING FOR THE RAPTURE AND NOT WRATH

Br. Deepak Jariwala - COMPLETE SUBMISSION

Br. Koshy Matthew - ROLE OF WIFE

Br. Koshy Matthew - ROLE OF HUSBAND

Br. Koshy Matthew - IMPORTANCE OF MARRIAGE

Br. Koshy Matthew - UNCHANGING GOD

Br. Koshy Matthew - TEARS OF LORD JESUS CHRIST

And others……..
Podcast: Play in new window | Download (Duration: 39:05 — 13.4MB)
Subscribe: iTunes | Android | RSS
Bro Koshy Mathew – WAITING FOR THE RAPTURE AND NOT WRATH [Sermon]