JOSEPH THE GENTLEMEN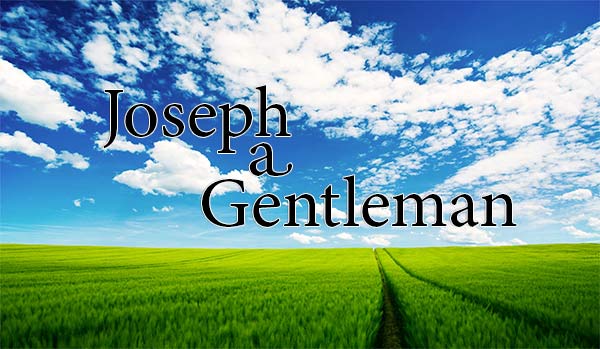 Posted here is the sermon delivered by Br. PK Jerome at Borivali Assembly on 12 February 2017.
Passage of Reference: Mathew 1:18-19
In the Word of God, there are several Josephs.All of them have their own specialties. Among them, Bro Jerome brings to our attention Joseph who was called the Father of Jesus. The main points were as follows:
Joseph the righteous man, who was not willing to put his wife to shame.
Joseph the obedient man, who obeyed the Laws of God and Laws of Man.
Joseph the man of faith, who had a relaxed mind in tumultuous situations.
Joseph the man of customs, who followed it under any circumstance.
These were the main points that were emphasized. This sermon is given in Malayalam and translated into English.
Audio Sermon

Please Contact us, if facing any problems on downloading or streaming a sermon.


Latest Sermons
Bro Thomson B Thomas - THE CHURCH (Sermon Series)

Br. Nelson Thomsas - Prayer of Paul (Sermon Series)

Bro John Kurian - The Christian Race

Bro Maxlin Thomas - RED HEIFER & WATERS OF PURIFICATION

Bro George Dawson - REMEMBERING GOD'S FAITHFULNESS

Bro PK Jerome - JOSEPH A GENTLEMEN

Bro Koshy Mathew - WAITING FOR THE RAPTURE AND NOT WRATH

Br. Deepak Jariwala - COMPLETE SUBMISSION

Br. Koshy Matthew - ROLE OF WIFE

Br. Koshy Matthew - ROLE OF HUSBAND

Br. Koshy Matthew - IMPORTANCE OF MARRIAGE

Br. Koshy Matthew - UNCHANGING GOD

Br. Koshy Matthew - TEARS OF LORD JESUS CHRIST

And others……..
Bro PK Jerome – JOSEPH A GENTLEMEN [Malayalam-English Sermon]