Posted here is the sermon delivered by Br Amis Lopes at ABC for Teens.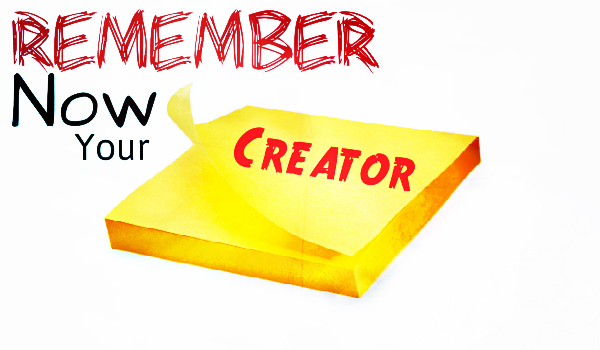 Addressing the youth in this encouraging message, Br. Amis looks into the three answers to questions found in Ecc 12:1
1. Whom to Remember?
2. When to Remember?
3. Why to Remember?
Audio Sermon
Video Sermon
Presentation
Remember Thy Creator God by Christian Believers' Assembly Borivali on Scribd

Please Contact us, if facing any problems on downloading or streaming a sermon.


Latest Sermons
Bro Thomson B Thomas - THE CHURCH (Sermon Series)

Br. Nelson Thomsas - Prayer of Paul (Sermon Series)

Bro John Kurian - The Christian Race

Bro Maxlin Thomas - RED HEIFER & WATERS OF PURIFICATION

Bro George Dawson - REMEMBERING GOD'S FAITHFULNESS

Bro PK Jerome - JOSEPH A GENTLEMEN

Bro Koshy Mathew - WAITING FOR THE RAPTURE AND NOT WRATH

Br. Deepak Jariwala - COMPLETE SUBMISSION

Br. Koshy Matthew - ROLE OF WIFE

Br. Koshy Matthew - ROLE OF HUSBAND

Br. Koshy Matthew - IMPORTANCE OF MARRIAGE

Br. Koshy Matthew - UNCHANGING GOD

Br. Koshy Matthew - TEARS OF LORD JESUS CHRIST

And others……..
Podcast: Play in new window | Download (Duration: 41:48 — 14.4MB)
Subscribe: iTunes | Android | RSS
Br. Amis Lopes: REMEMBER NOW YOUR CREATOR- Ecclesiastes 12:1