BOND SERVANT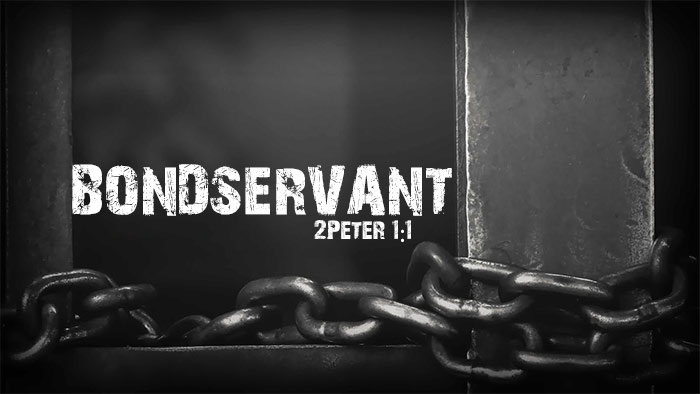 Posted here is the sermon delivered by Br. George Matthew at Borivali Assembly on 1 October 2016.
Passage of Reference: 2 Peter 1:1
Simon Peter. This name Simon was given by his mother and father, but the name Peter was given by Lord. Lord called him Simon always when he didn't live up to the mark of Peter. Peter calls himself the bondservant of God because he had the chance to leave the Lord but he didn't leave. To become a bondservant it is very difficult because he has to be serving him forever, pierce his ear which is very painful. But the Lord purchased us from the slave market and left us free without making us be his slave but are we Grateful for that wonderful and precious price he paid for us.

Audio Sermon

Please Contact us, if facing any problems on downloading or streaming a sermon.


Latest Sermons
Bro Thomson B Thomas - THE CHURCH (Sermon Series)

Br. Nelson Thomsas - Prayer of Paul (Sermon Series)

Bro John Kurian - The Christian Race

Bro Maxlin Thomas - RED HEIFER & WATERS OF PURIFICATION

Bro George Dawson - REMEMBERING GOD'S FAITHFULNESS

Bro PK Jerome - JOSEPH A GENTLEMEN

Bro Koshy Mathew - WAITING FOR THE RAPTURE AND NOT WRATH

Br. Deepak Jariwala - COMPLETE SUBMISSION

Br. Koshy Matthew - ROLE OF WIFE

Br. Koshy Matthew - ROLE OF HUSBAND

Br. Koshy Matthew - IMPORTANCE OF MARRIAGE

Br. Koshy Matthew - UNCHANGING GOD

Br. Koshy Matthew - TEARS OF LORD JESUS CHRIST

And others……..
Podcast: Play in new window | Download (Duration: 45:22 — 15.6MB)
Subscribe: iTunes | Android | RSS
Br. George Matthew- BOND SERVANT [Sermon]