Recorded at the ABC For Teens 2013, posted here is the encouraging testimony of Br. Deepak Jariwala on how the Lord "SAVED" him.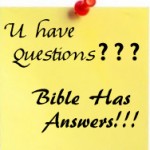 Do we have to do any other thing to stay saved? -name not disclosed Answer:  First of all, there is nothing like "stay saved". If a believer is saved today, then he is saved forever. He is saved once and for all. For Christ is the "Author and Finisher of our Faith." (Hebrews 12:2). Paul [...]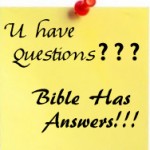 Do you believe in free grace salvation by personal faith as assurance? -name not disclosed Answer: Paul in his address to Galatians eliminates any relation between salvation and works by saying "man is not justified by the works of the law, but by the faith of Jesus Christ,…" Galatians 2:16. For by grace are ye [...]
I would like to tell you about Lord Jesus Christ from the Bible which is the authenticated Word of God. Bible is God's Word and he has revealed his plan for mankind through his word. The Bible is the only book that even claims to be the Word of God. Bible in John 1:1 claims its authenticity "In the Beginning was the word and the word was with God and the WORD was God".